LympheDIVAs Armsleeve
LympheDIVAs Armsleeve is micro-encapsulated and aloe infused which softens and moisturizes skin. Enjoy soothing compression therapy with this stylish garment available in a wide variety of designs.
Description
Micro-encapsulated Aloe vera infused to soften and moisturize
360°  stretch with completely seamless construction for ultimate comfort and unrestricted motion
Fast Drying
Moisture-wicking fabric to pull away sweat
Smooth and fine-knit
Latex free
Silicone-free
Additional information
| | |
| --- | --- |
| Compression | |
| Size | Large, Medium, Small |
| Length | |
| Diamond Diva Band | |
| Pattern | Bei Chic, Athena, Bali Night, Bali Sand, Bali Sunset, Begonia, Black Paisley, Blue Bandit, Bodhi Beige, Bodhi Mocha, Camouflage Pink, Cyborg, Dahlia, Daisy Dark, Daisy Fair, Daisy Tan, Damask Bei Chic, Damask Fuchsia, Damask Mocha, Darling Dark, Darling Fair, Darling Tan, Denim Diva, Diva Dots, Fierce – Beige, Fierce – Mocha, Firefly Purple, Flora, Flutter, Fuchsia, Glamazon, Grace, Great Wave, Hummingbird, Inked, Irises, Koi, Leo Leopard, Lotus Dragon Tattoo, Luna, Magnolia, Marakesh, Mariposa Beige, Mariposa Pink, Midnight Lace, Military Camouflage, Mocha, Mocha with Crystals, Moonlight, Onyx, Plum Blossom, Primavesi, Purple Paisley, Romantic Rose, Sapphire, Speakeasy, Starry Night, Sunburst, Tattoo Blossom, Tranquility, Viva Vida, White, Yogi |
| Payment Method | Credit Card, Insurance (Pending Approval) |
Product Sizing Chart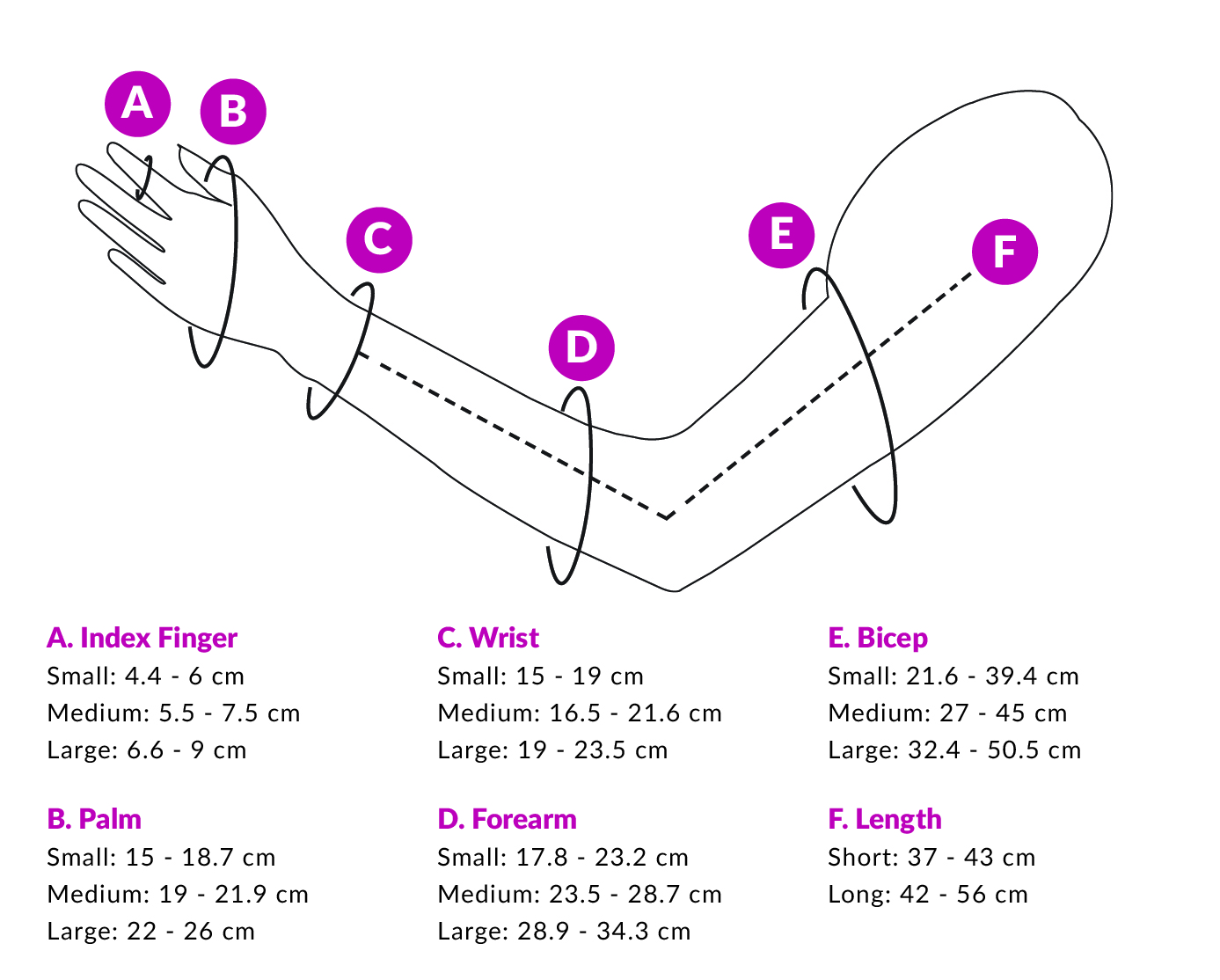 Only logged in customers who have purchased this product may leave a review.